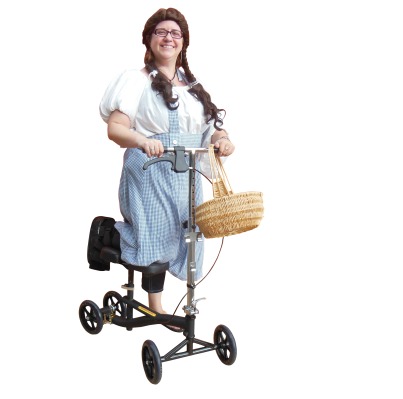 Just because you are on crutches does not mean you cannot enjoy the trick or treating session this Halloween. Make sure you follow these tips and you can enjoy, or at least survive the evening alongside your children.
Tip #1: Pace Yourself
Keep in mind that you will not be able to go as fast as you did in past years. Either prepare your children for your slower pace or commit to going up and down one street with them before you have someone else take over their supervision.