If you dress like a witch does that mean you have the right to act like a witch?
If you trad
e in your broom for a

Knee Scooter

your ride will be smoother and closer to the ground.
Below are some suggestions to keeping your inner "witch" at bay during Halloween season.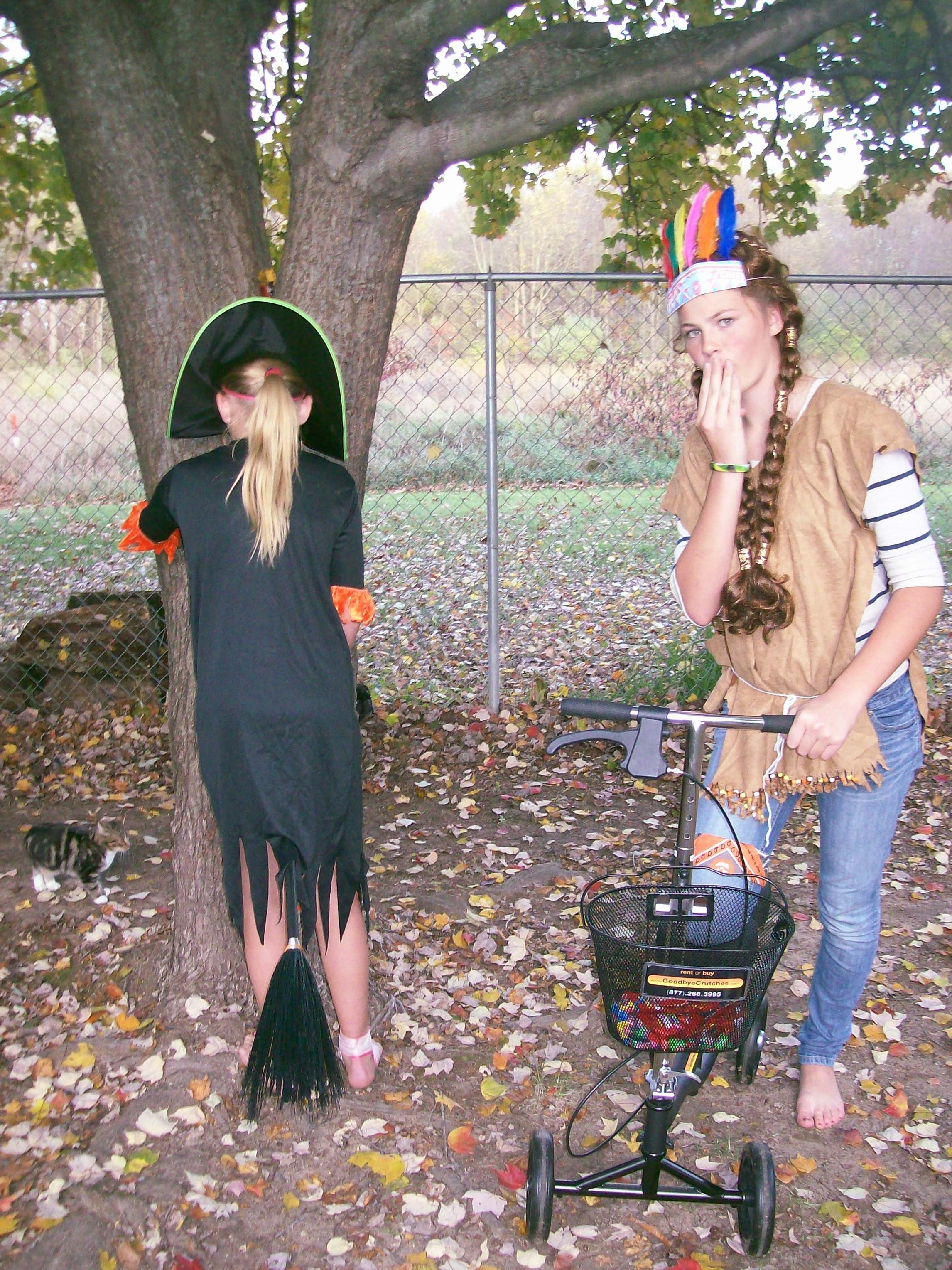 Let's all imagine the witch smashed on the tree...we've all seen that happen more than once. When you let your broom control you, the flight will be bumpy and who knows where it will take you.
Keep your feet planted on the ground by trading your broom in for something more sturdy and dependable. You are in control when you drive a Knee Scooter..it has a handle bar, wheels, and brakes. It's easily wheeled over grass, carpet, and uneven ground.
If you trade in your broom for a Knee Scooter, you won't be asked to sweep floors. You know how much work a broom can be, and if you don't have your broom "in hand" the work will disappear as well.
Imagine you're a witch and your trying to trick or treat. If you trade in your broom for a Knee Scooter, a free basket is included to hold all your candy loot.