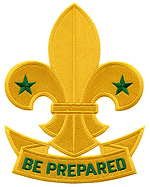 If you are preparing for foot surgery, you likely know you have quite a recovery ahead of you. If you have a little advance notice before your surgery, it is a good idea to get ready as much as possible. Work on the priorities from this list and get yourself as ready as you can be to face your recovery. Here are some ways you can get ready for the surgery and the recovery that will follow.
1. Set up Help
You will likely need a lot of different kind of help once you return home from your foot surgery. Make sure you have someone to drive you to and from your appointment, for example. You might also want to set up rides for follow-up appointments and physical therapy sessions. Ask a close family member to stay with you for the first few days so you can have help getting to and from the bathroom, in and out of the shower and with other necessary things. After that crucial time, you might also want friends to deliver meals, run errands, help with your kids and other day-to-day items. The more help you can set up in advance, the more calm you will be for the surgery and recovery period.
2. Work Ahead
If you have a job in which you can work ahead, do so because once you have your surgery, you do not want to fall behind and have that worry on your mind. Do as much around the house ahead of time as you can as well. Pay your bills in advance. Cook a bunch of meals and put them in the freezer. Remove the rugs from the floors so you do not slip on them once you get home. Do as much as you can ahead of time so you can relax your mind and body at home.
3. Pick the Perfect Modern Mobility Device
Most doctors will send you home with crutches and though getting around on them might look easy, it can actually be quite a challenge. Try some crutches in advance and see if you think you could get by with them. If they seem too hard for you, look into other options from Goodbye Crutches. The Hands Free Crutch, the Knee Walker, and the Seated Scooter might be better options for your lifestyle. All can be rented or purchased depending upon how long you will be non weight bearing. These devices can arrive on your doorstep within a day or two of your order, but it is nice to have them right away when you need them instead of waiting even a day.

4. Set up your Recovery Station
When you know you will be spending a lot of time on the couch or in bed, set up a recovery station nearby with all of the necessary items. Make sure you have your phone charger, access to a pen and paper, books, the TV remote, a few snacks, bottles of water and other such items. That way, you do not have to get up quite as often as you begin your recovery process.
5. Plan your Recovery
When you get home from your surgery, you might feel foggy and tired. IT is best to plan your recovery in advance. Find out what medications you w ill likely have to take and write up a schedule so you are sure to take them at the right times. Also sketch out a basic physical therapy schedule so you know how often you need to exercise at home. The more you can keep yourself on a schedule, the faster and the better your recovery will go.