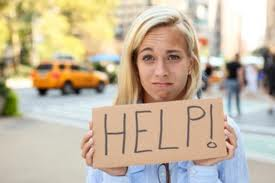 ---
When you have foot surgery, you are going to be going through a lot. First and foremost, your foot will put you through a great deal of pain and discomfort. You will have to go through physical therapy and you will have to learn how to do things while balancing on crutches or another mobility device. Part of your recovery will require quite a bit of rest and since it will be harder to get out and about, you might simply stay home more often than usual. Combine all of these things and you could very well become depressed from your situation. You might be more isolated than usual, lonely, and frustrated with your mobility capabilities. Here are a few ways you can avoid dropping into a post-surgery depression.
1. Invite People Over
There will be days when you are too tired to have company and that is okay. However, when you feel yourself gain energy and strength, invite a friend or family member over for a visit. They can even just come for a few minutes. That in person, human contact will give you a boost and remind you that the rest of the world hasn't forgotten about you.
2. Make Calls
If you do not feel up to making yourself presentable enough to have company, you can still pick up the phone and connect with someone you miss talking to on a regular basis. Call co-workers for updates, family members for advice, and friends for support. You can even email a few people and request that they call you when they have a few minutes. The beauty of the phone is that you never have to leave the couch in order to make a connection with others.
3. Exercise
Your mobility will be limited, but there is no reason to let all of your muscles atrophy while you lay around. Not only will exercise feel good, but you will see your emotions rise as well. Keep some hand weights near the couch and lift them during commercials. Do some stretches to keep your muscles limber. And make sure you always do the physical therapy exercises prescribed as well.
4. Get Out
Though you may have a little trouble getting around, it is important that you do not completely shut yourself off from the outside world. On nice days, plant yourself on your porch so you can watch the birds, dog walkers, and just feel the breeze and fresh air. If you want to go farther, travel somewhere close or ask a friend or family member to accompany you to run errands if you might need more help. These little trips may seem insignificant, but they will give you something to look forward to when you start to feel down.
5. Plan for the Future
Part of your depressed feelings will be due to the fact that you are not looking past your current situation. Since it is rather dire, it is easy to understand why you would feel rather depressed. Instead of focusing on your current discomfort and situation, think about the future. Plan a few things you would like to do once you recover, such as a vacation. Make some fitness goals that you should be able to reach once you are back up on both feet. Write a to-do list to accomplish once you return to work. If you focus on the things you will do in the future, you will not think as much about what you are missing during your recovery.
6. Get Moving
If crutches are too hard, look into alternatives that will help your mobility. Their are modern options to crutches that give you the mobility, stability and freedom that old fashion under arm crutches just can't. The Hands Free Crutch, the Knee Walker, and the Seated Scooter are all great possibilities that you can purchase or rent depending on your needs and lifestyle.

---