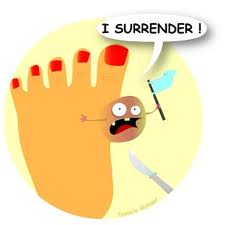 Bunions are not only unsightly, but they simply hurt! A bunion can be very painful and if the joint in your foot is deformed enough, you might need to have surgery in order to fix the problem. While you might dream of wearing shoes that fit with ease again, you might also be dreading the recovery process that may require you to be on crutches for at least 6 weeks. Sometimes, recovery can take many months and full healing might take as long as a year. That is a long time to think about hobbling around on crutches. After a few days of trying your crutches out, you might want to go back in time and put the bunion back into place so you can throw the crutches out. That leads to the question: Do you have to use crutches after bunion surgery? The answer, thankfully, is a resounding no! In fact, here are three modern mobility options to consider that you can rent or purchase to let your foot feel fast and fully.
Hands Free Crutch
If you are able to kneel comfortably, the iWALKFree Hands Free Crutch gives you more freedom in terms of mobility than any other device. If you want to remain physically active and you have good balance, it might just be for you. You just have to be 275 pounds or less and between the heights of 4'11" and 6'6" to make it work for you. This device will help you maintain your overall body strength since you will strap it to your bad leg and move much as you normally would. It is comfortable, compact, and lightweight and easy to take along with you anywhere you go. It is also convenient to take on and off quickly.
Knee Scooter
If you are able to bear weight on your knee, but not your foot, the Turning Knee Scooter is a great option to consider. It can hold up to 350 pounds of weight and accommodate anyone between the heights of 4'11" and 6'6". This item turns like a bike and can be adjusted in a number of ways without the need for any tools. It is known for gliding over uneven surfaces like carpeting and it can also come with a basket so you can carry whatever you need along with you. To use this device, you just bend your knee and place it on the pad while you push yourself around with your good leg. Since it has wheels, you might even be able to move faster than ever before!
Seated Scooter
If you cannot stand to bear weight on your knee or perhaps even your hip, the Seated Scooter is a great option for you. This device allows you to sit comfortably and it is good for anyone between the heights of 4'10" and 6'4" who weights 275 pounds or less. It turns like a bike and can be easily adjusted without the use of any tools. The seat is large, comfortable, and gel-like so you won't have to worry about discomfort in that area as well. Plus, the seated scooter easily folds up so it can be transported anywhere and it comes with a basket to help you carry along with you anything you might need.
Bunion surgery is easy! Just lay back and relax or even take a nap. When you wake up, your work begins with the recovery. One of the most challenging things your docotr may tell you is the importance of staying NWB non weight bearing. While it might never be fun, if you are able to use one of these devices instead of crutches, you will get through the recovery process with a lot more ease and freedom than you would on crutches.