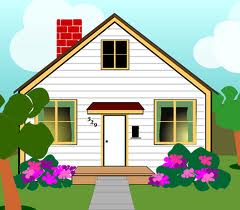 As you look into your future, it is possible that all you see is the long, hard road you have ahead of you…the recovery process after ankle ankle surgery or injury. That process can go quite smoothly if you have your home set up in just the right manner. If you do not, you have every reason to dread walking down that road. If you are preparing for a surgery that will take you off one foot for a while, prepare your home in advance. If you have an unexpected injury, ask your friends and family members to help you get the set up you need in your house. It will be worth the time and effort.
Communication Tools
Your first concern when you are recovering is for your own safety. You need to make sure that you are safe within your home. That means being able to communicate with your caregiver at all times as well. If you need something in an emergency situation, that connection is vital. It is also important to have the lines of communication open so that you do not have to get up every time you need something. Or, so that you can call for help when you want to get up but do not feel you can safely do so on your own. Buy some two-way radios if you have a large house so you do not have to shout for your caregiver. Take care not to overuse the connection and you will see why it is so handy to have nearby.
Safety Considerations
Walk through your house, or have a friend or family member do it for you, and see that there are paths in the main area of the home that are large enough for a wheelchair. This is approximately how much space you will need to get through on crutches or knee scooter. Have your family member create paths in the kitchen, bathrooms, and bedrooms and pick up all of the throw rugs that might become tripping hazards later. The family members in the house need to understand that these paths are to remain clear at all times so that you are not hindered.
Emergency Items
You should always keep a phone within your reach for the times you are left alone in the house. If you need to get up and move around alone, have a cell phone in your pocket in case you fall and need to call for help. If you are on the couch, keep your home phone close with your doctor's number on speed dial in case you are in pain or have any injury related questions. You should never be afraid to call for help if you feel you are in any type of emergency situation. It is always better to be safe than sorry.
Bathroom Items
If you have a two-story house, ask someone to move your toiletry items to the bathroom that is closest to where you will be spending most of your time. You do not need to attack the challenging stairs every time you want to brush your teeth or comb your hair.
Kitchen Tools
When you are ready to make your way around the kitchen, have someone move all of the items you will need to the counter or a drawer that sits at waist level so you can easily access these items without bending or reaching…which is nearly impossible to do as you stay non weight bearing and off your healing foot.
Once your house is set up, you will be able to make your way through the recovery process with more ease and less headaches.