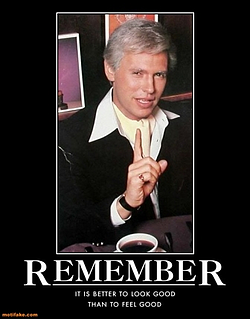 Moms don't generally have a lot of time on their hands. They have to take the kids to and from schools and their other activities. They have to run all of the errands, keep things up at the house, cook, clean, and finish a large list of other items. Many moms work as well and in today's society, there simply isn't much time for anything extra. You might wonder how you are going to do everything you used to do once you have surgery or an unexpected injury and land on crutches for an extended period of time. More importantly, however, you might wonder how in the world you are ever going to look normal again.
As women age, it gets harder to maintain a level of normalcy in appearance. Shadows appear on the face where they aren't supposed to be. Weight creeps on where it never used to before. Hair takes longer to tame. The list goes on and on. You may have perfected making yourself look at least presentable before, but now that you are on crutches, it is complicated beyond belief.
If you truly want to keep up with your appearance while you are on crutches, you will need to do many things. Here are a few suggestions:
Accessorize
No woman feels completely at ease with her outfit unless she is properly accessorized. That means that you have on the right earrings and necklace and are carrying the right purse. However, crutches simply don't fit in with any outfit. Your crutches will need accessories too. Invest in some fabric to cover the armpit and hand areas of the crutches so they fit your personal style. Not only will you feel better about dragging them around, but you'll look better too.
Try something new
If you never allowed yourself to wear certain types of clothing before, but you simply can't get your regular jeans over your cast, give yourself permission to try something completely different. Buy a pair of athletic pants that zip up the leg. Try pants that flair at the ankle. Dive into a new style and embrace the you that comes through during your recovery.
Shorten your routine
When you are on crutches, everything takes you longer and it is possible that after you struggle through a shower, you will not have energy for much else. During your recovery, shorten up your routine by letting your hair air dry or doing away with a few part of your makeup regimen. You may end up liking a more natural you. At the very least, keep in mind that when people see you out and about, they are most likely noticing your crutches and your injured leg and not the rest of your appearance.
Take the focus off of you
If you do not want to have attention placed on your appearance, especially if you do not have the time to focus on it yourself, go to GoodbyeCrutches.com and look into the mobility aids they offer. These devices will not only help you get around your home, work, and the rest of your city better, but they will also take the attention off of you. People that have used these items in the past have said that whenever anyone approaches them, it is always to ask about the device and not to comment on the injury itself. The best way to take attention off your appearance is to use the iWalkFree hands free crutch, the Seated Scooter, or the Knee Walker. It also happens to be the easiest way to get around during your recovery.
This was a guest blog by Brooke Johnson