Here at Goodbye Crutches we are "IN LOVE" with our products. Our most popular product is our Knee Walker, however, the Hands Free Crutch and Seated Scooter are the perfect solution for some. Why do we love our products so much? Because they help YOU!
Here at Goodbye Crutches, we appreciate you, our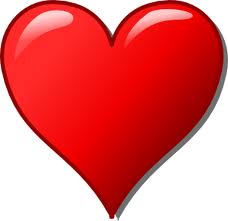 customers. We work hard to provide you with the best possible products that will make your recovery the quickest and most comfortable it can be. We strive to offer you excellent customer service and fast, free delivery.
We want you to be satisfied. That's why we give our satisfaction guarantee. If a solution doesn't meet your needs, you may return it for a refund within the first 3 business days. All we ask in return is reimbursement of the shipping charges and a $30 restocking and cleaning fee.
Beware of companies that charge a deposit and/or shipping both ways. Those fee's add up fast and you could purchase a unit cheaper than renting it for one month! Goodbye Crutches offers free shipping to you and no deposit. We also offer our discount for a return shipping label, which can be purchased in advance on our website or when you are ready to return the product, the choice is yours. There may be a bump in your road to recovery, which may extend the time you need to rent. No problem at all! You can keep our product as long as you need it, just give us a call when you're ready to return it and we will stop charging you the rental fee. Until that time, enjoy our product with no worries.
Longer recoveries are often beyond the contorl of you or your doctor. If you're renting and decide you'd like to purchase your unit, know that all rental charges are applied to the purchase price. You will never spend more than the purchase price of a new unit. Many people like the rental so much they purchase it for themselves, a friend or a charity. Keep that in mind when renting and remember that we're here to help!
Before renting or purchasing from anyone check out the competition. We do! We're so confident you'll choose Goodbye Crutches, that we provide the names and rates of other suppliers. We're confident that after checking them out you'll come back to GoodbyeCrutches.com to order.
Key questions you'll want to ask:
What is the Rental Rate?
Is a Depot Required?
Do You Charge Sales Tax?
Do Rental Charges Apply to Purchase?
How long will it take to Receive it?
How much are the Shipping Charges?
Does it include a Free Basket?
Over 25,000 doctors and patients have chosen Goodbye Crutches. We are confident that Goodbye Crutches is your best source, but you must decide what solution best fits' your individaul needs. Is it the Knee Walker, the Seated Scooter or the IWALKFREE Hands Free Crutch? Take this quick online survery and find out the best optins to curthces for you!