Knee Walker For Your Valentine
Does your Valentine suffer from a foot or ankle injury this Valentines Day? If so, Goodbyecrutches has the perfect present for your swee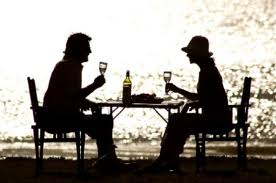 theart. We know that there is nothing worst for your loved one than spending this special holiday on the couch. Surprise Valentine with a Knee Walker and a night on the town. It will be a Valentines Day neither of you will forget!
What Should You Know Before Buying or Renting your own Knee Walker?
It's important to find a knee walker that will best meet your mobility needs. To get started, download The Knee Walker Buyer's Guide to help you through the selection process. No single knee walker will be perfect for everyone, but you can use the following criteria to find one that is best for you!
Safety. This is the number one priority. Look for units with large wheels - at least 8 inches in diameter - for increased stability. To help distribute the weight better, search for an offset knee platform. It should also steer like a bike, so you can navigate left and right easily; this will cut down on your risk of accidents.
Convenience. If you're constantly on the go, you might choose a unit that can fold up for easy transport and storage. Some come outfitted with baskets, so you can carry things without using your hands or shouldering a backpack. And of course you should pick one that is small enough to maneuver in your home or apartment.
Comfort. Search for a unit that includes 2 adjustable pads, which can be adjusted to accommodate any cast or boot. If you must stay active during your recovery, like continuing to work, living alone, or caring for a child or grandchildren, this will be an especially important factor for you.
Some other factors you may wish to consider while shopping for a knee walker:
To buy or to rent? Renting may be a more economic option for those who anticipate a quick recovery of less than a few month for an isolated injury. However, if the chance of multiple surgeries and a prolonged period of non weight bearing high, buying is better.
Value. Like any good shopper, you're keeping an eye out for bargains while you browse. When it comes to your health and safety, know what you are getting. Don't skimp on quality just to save a few bucks. A good knee walker will prevent accidents and help you ambulate comfortably, possibly shortening your recovery time. Look for true value: units that incorporate the above-named criteria while retailing or renting at a reasonable price.